Glider Kits
---
A glider kit is a new truck special ordered from the factory without engine or transmission, allowing you to utilize pre-emission engines resulting in better fuel economy and lower maintenance costs.
We have over 30 years of experience in the truck industry & have built several hundred gliders in the last couple years due to the demand for new trucks with more reliable pre-emission engines. It is a great alternative to the current production new trucks saving costly down-time with a more dependable truck and improved fuel economy.
We mainly specialize in assembly of gliders, however we are happy to assist you in ordering one, and occasionally (if we get caught up!) even have several in stock ready to go.
Glider Kit, Glider, Glider Kit Information, Assembler, Assembly, Caterpillar, Rolling Glider, Glider, Peterbilt, Peterbilt Kit, Kenworth, Western Star, Freightliner, New Trucks, Pre Emission Engine, Cat Engine, Pre-Emission, Trucks without emissions, C15, 6NZ, 389, W900, Peterbilt Glider Assembler, Glider Kit Cost, Assembly Cost, Glider Kit Price, no urea, no dpf,
Glider Benefits
---
Substantial Fuel Savings.

$1,847 / Month = $22,164 / Year. (Based on fuel $4/Gal. 10k miles/Month, increasing from 5 mpg to 6.5 mpg. Most C15 gliders average 6.5-7 mpg.)

Longevity / Reliability.

No DPF Filter Problems.

No Urea / Diesel Fuel Additive.

The Possibility of Re-Using Your Own Engine / Transmission.

Ease of Service / Maintenance.
Check out our savings calculator here!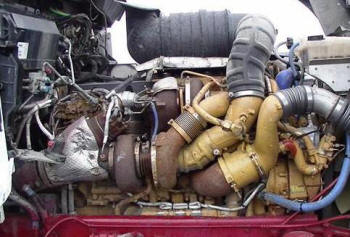 New engines use numerous sensors, urea fluid, & DPF particulate filters - The pictures speak for themselves!
---
Glider Power & Driveline Options
---
For Peterbilt & Kenworth applications we recommend and install primarily 2000-2004 Cat C15 6NZ, 2WS, & MBN single turbo engines. Cummins ISX, ISC, & N14 Select Plus motors are candidates for power as well. Western Star and Freightliner can utilize Caterpillar, Cummins, and Detroit engines.
Most pre-emission engines available are high mileage core engines so we recommend going with a complete rebuild. We have rebuilders we recommend that will do premium Cat overhauls and offer 4 year / unlimited mileage Cat warranties.
We offer a full range of Weller and Lucken's remanufactured transmissions, both come with 1 year / 100k mile warranties.
Click on our Parts page for more info on components we may have in stock.
Our labor fee for assembling a rolling Peterbilt kit is $7,385. Kenworth kits run $8,385, & Western Stars run $6,885 for labor. Labor to install visors, lights, or additional chrome will be on an hourly basis. Parts to assemble a Western Star kit run several thousand dollars cheaper than Peterbilt because the donnage box (assembly parts from the manufacturer) provided is more complete.
Eaton / Roadranger has a very helpful website for determining what gear ratio you will need. Our Cat C15 engines seem to get the best fuel mileage rolling along at 1325 RPM. Click here for the Road Speed Calculator.
Take a look at our
sample assembly bills here:
---
Currently Peterbilt, Kenworth, Freightliner, & Western Star offer glider kits. We primarily build Peterbilts, but have done them all. Check out our brochure here!
Also check out your potential glider savings compared to a new emission truck here with our Glider Savings Calculator!
---
Helpful Info:
When asking for the price of a glider, in order for us to help you.. we need to know a few things:
Model - ie: 386, 388, 389? (Peterbilt only makes 3 models for gliders)

Day cab or sleeper size - 36", 48", 63", 72"?

Axle ratings ie.: 12k & 40k or 20k & 46k ?

What do you want to do about an engine? We have used C15 CAT core engines for $6500-$8500. It is recommended that they are rebuilt by someone before installation. We do not rebuild engines. We provide cores only as a service.

Transmission model and new or rebuilt? We carry Weller Reman units that carry a 1yr / 100K parts and labor warranty at any Paccar dealer in the nation.

Be sure to look at our sample bills: Western Star, Kenworth, and Peterbilt.
With this info we can "ballpark" the price.
Currently In Stock / On Order Kits
---
We currently do not keep many kits in-stock for sale due to our workload, however as of spring 2014, Peterbilt & KW glider orders are only out 6-7 weeks.
New Kenworth kits in stock! We purchased the 3 Kenworth gliders displayed by KW at the 2014 Mid-America Truck Show - ready for assembly to your specifications.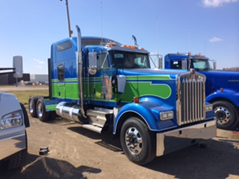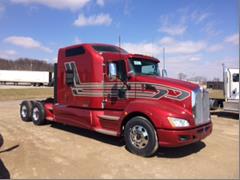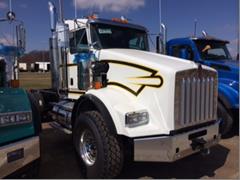 2014 Kenworth W900L - 2014 Kenworth T660 - 2014 Kenworth T800
Follow us on Facebook to see the latest completed kits!
Previously Built Glider Kits
---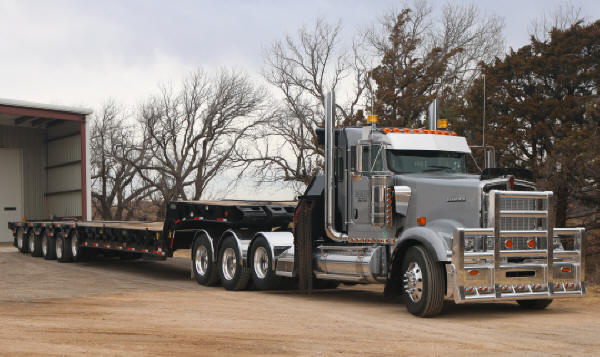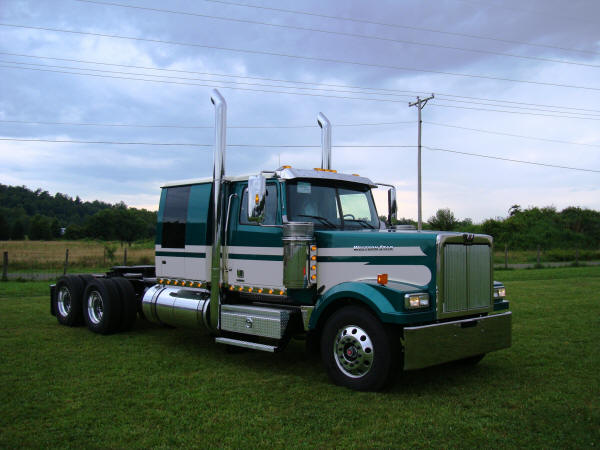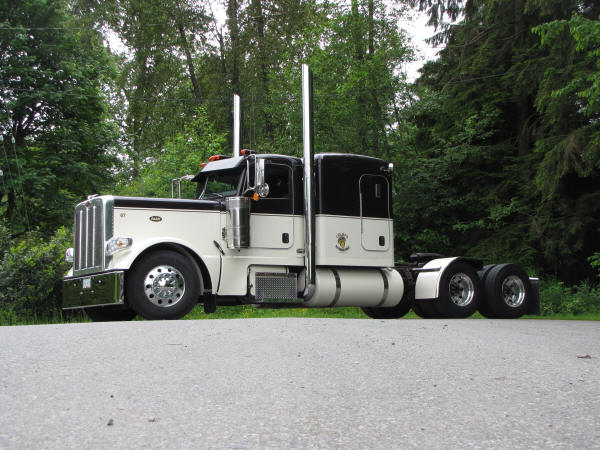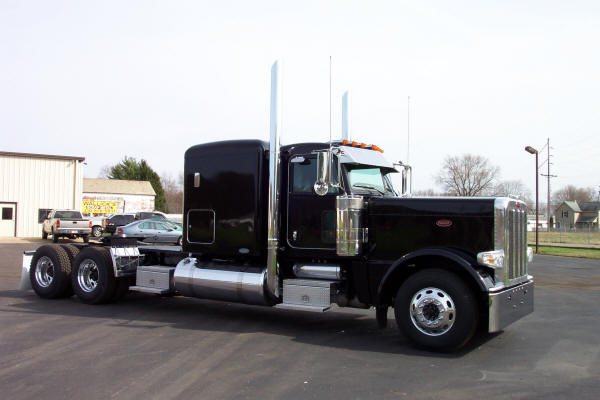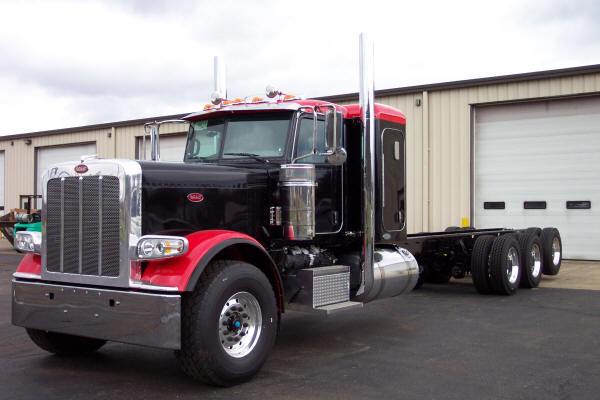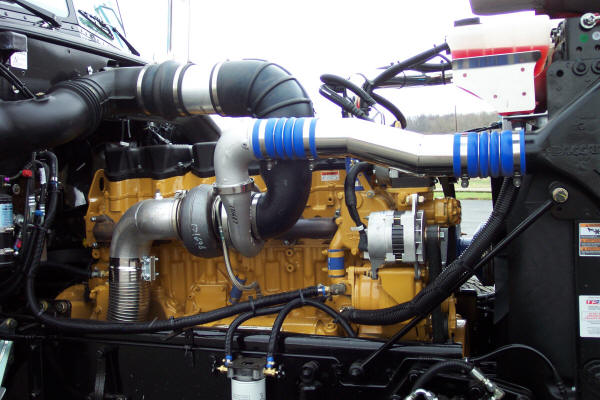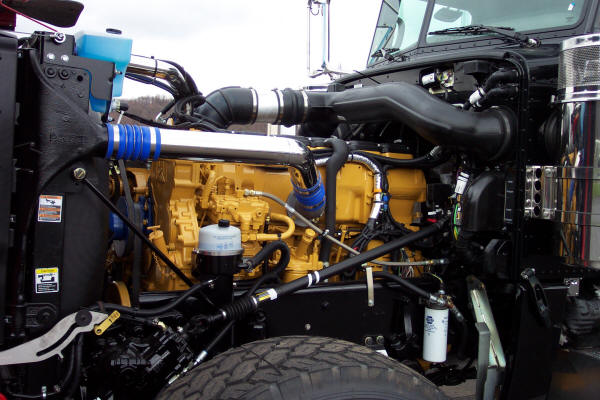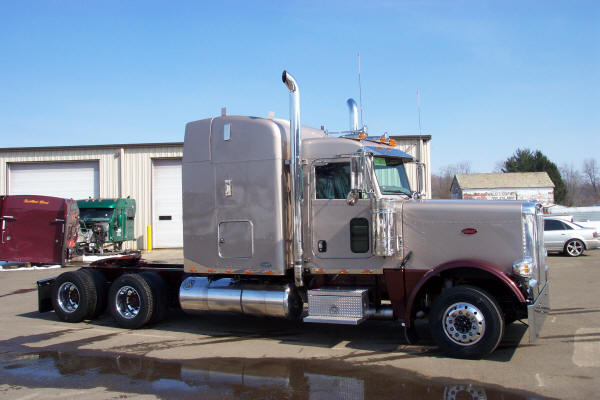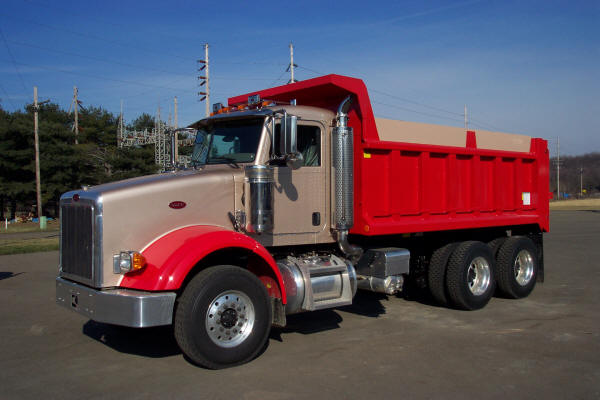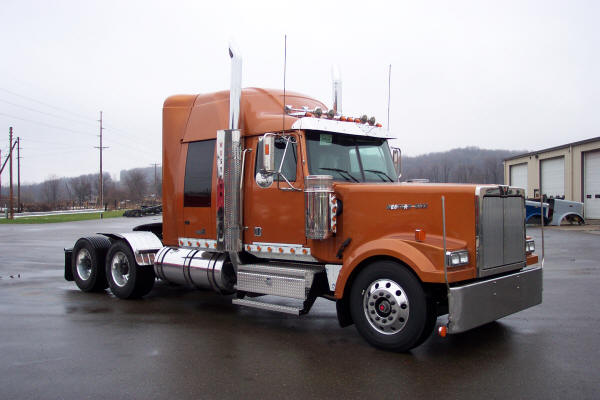 ---
Call Jerry - (330) 878-6630 Monday through Friday 8:00 - 5:00 EST. Open Saturday by appointment.
---